Is Google Ads for insurance agents preferable? A lot of insurance brokers are confused with the question whether they should use Google Ads to improve their sales. The insurance agents want to know if the Google Ads platform will work for their business.
Reasons for the failure of Google Ads for Google Ads agents:
Most of the agents who begin with PPC advertising set themselves up at the first stage of campaign creation and fail.
How?
Here is where most of you go wrong!
Through trying to tackle the big and obvious keywords directly, they are tempted to run after keywords like "life insurance", "long term insurance", "car insurance", etc.
People searching for these keywords might be searching for these products but it might also be the case that they are looking for a job in a company who are selling these products or they want to file their claims or issue consumer complaints regarding their insurance.
Hence these big key phrases can bring in a huge amount of traffic but are too generic. This indicates that a lot of money you are spending can go to clicks that are not by your target customers. These are wasted clicks and your budget is simply getting drained.
Your cold calls are left unanswered.
Your well executed mail campaigns directly go to the recycle bin
Your polished presentations are also ruled out.
There are a lot of other prospects more potential than earlier. The web is ingrained in the buying process of every customer. Your insurance's potential customers make their research online for insurance policies, searching policy rates, and look for agents, etc. when your consumers will search for online insurance, you need to meet their demands and get numerous lead sources.
One of the fastest and most potential ways to get exposed in front of your customers is through PPC (pay per click) advertising. People demand policy types offered by your expert insurance company. PPC marketing gets you in front of your audience at the right time exactly when they look for you.
It seems very simple but it's not!
Should you use Google Ads?
There are other cheaper ways in comparison to Google Ads in terms of driving in leads even if you have a minimum budget. Google Ads is one of the most potential aspects of digital marketing and mainly for the biggies of the industry when they have larger budgets.
Keywords of the insurance industry are the most searched ones and some of them are too expensive to buy.
So, should you use Google Ads?
The answer is no if you don't have enough budget for PPC. It would take many months for you to determine if your Google Ads budget is enough for delivering results to you with a well-to-do ROI (returns on investment).
Importance of Google Ads for Insurance Agents
There are many benefits for insurance agents who are using Google Ads services for their insurance marketing such as:
Keyword and audience targeting
Effectiveness
Rapid Results
Adjustability
Scalability
Measurability
Bidding is Crucial on Keywords
Once the keywords are selected for focusing on, you can start bidding on them and secure your ad positioning based on the highly coveted marketing venues. There are many bidding options available and you need to choose the best for your insurance agency according to your campaign type and your marketing goals.
Clicks:
When you are willing to make your users click on your ads and be on your website the way to go is bidding based on basic cost per click. This means when one clicks on your ads, you pay. One doesn't click, you won't have to pay!
Impressions:
If your goal is to get exposed to your audience with your targeted ad to get numerous clicks, then your focus on impressions will be one of the best options. In this set, you need to pay a certain amount for every 1000 times when your ad will appear on the internet before customer's eyes.
Conversions:
Cost per conversion bidding is one of the advanced methods of advertising bidding. In this set, you need to bid for optimal spots in order to boost up your conversion rates. Each time one takes any actions in terms of the call to action button provided on your ad, you need to pay. You need to determine the amount you need to pay for exclusive leads to get a total picture of conversion costs.
Views:
If you include video ads as a part of your insurance advertising campaign, then you have to pay for views and clicks along with calls to action (CTA).
You need to decide the keywords on which you should focus your ads and start right here. Choose the type of ads that should be included in your paid campaigns and then you can design your bidding strategy layout.
Choose the keywords that you want to focus on your ads and build your campaigns. Decide the type of ads for your paid campaigns and design your bidding strategy depending on it. Placing the highest bid for a specific keyword is not the best way to take the winning spot.
First, you need to properly understand Insurance Keywords and Ad Copies
Keyword & Audience Targeting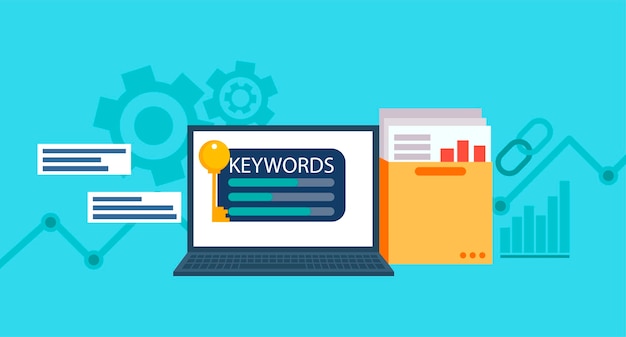 Google Ads allows you to conduct excellent targeting of keywords as well as audiences. Right from broad keywords to the extreme niche key phrases, you are allowed to target keywords as well as audiences in order to deliver the right traffic to your website.
Google Ads for insurance agents help to maximize their success through ensuring efficient keyword and audience targeting to achieve your business goals and deliver potential traffic who are willing to purchase your insurance.
Broad Match: In this option, you can show your ads in search queries that can even remotely match your selected keywords. If you choose an ad focusing on whole life insurance, this will appear in search results of whole life, term life insurance, etc. or motorcycle insurance and even whole cashews!
Your ads will reach the most number of audiences with the broad match type but your conversion rates will not be much impressive as there is a big risk that your ads will be shown to customers who are not even searching for services offered by you.
Modified Broad Match: while choosing modified broad match types, your relevancy parameters can narrow down a bit. Whole life insurance ads would appear in searches with "whole life", life insurance and other closer matched keywords. You can get higher visibility of your ads but this type is for people who are more willing to approach you for insurance coverage.
Phrase Match: while you choose phrase match keywords, your ads will appear only when exact target phrases will be used in the search queries. In this case, your ads will show if someone types "affordable whole life insurance" or "cheap whole life insurance" or "whole life insurance coverage policies", etc. your ads will also show up to those who search "cancel whole life insurance" or 'file whole life insurance claims" or "sell whole life insurance", and these sorts of irrelevant terms.
Exact Match: choosing exact match types ensures your ads to appear in searches where only exact keyword phrases are used. This will however generate less visibility to your ads and it may lead you to a higher conversion rate as those viewing your ads will likely be interested in whole life insurance.
Match type keywords have its effect on the ad exposure and determine the cost to ensure that it pops up while users search keywords on the search engines and also has an effect on the overall effectiveness of your ads. Adding more visibility will not necessarily bring greater conversions in most cases.  You should diversify your approach for the best results.
Tips for writing the best Google Ads for Insurance Agents For Marketing:
Write the best Google Ads to get more people to connect with your insurance company:-
You need to first have a look at the keywords used by people for finding your websites. You need to develop informative ad copies for targeting those keywords and see the way your products address customer demands articulated in your keywords.
You should create time limitation or a sort of scarcity through ads focusing on current deals or latest offers.
Keep your sole focus on customer needs. Customers have time limitations so you need to mention the quick services you offer in your ads.
Try to connect as much as possible with your leads. Talk to them and know their requirements. Show them that your company can help them reach their goals. Don't show them how great your business is or are your products and services; it's all about your customers, not you. Put your focus on them.
Choose things that can make your business different and unique from others and promote these in your ads.
Insert a sense of personality to your ads so try adding tinges of humour or personalization into your ads to be ahead in the race.
Try to add a twist to your ads. Pair your informative ads with a quirky side to it so that your ads catch user's eyes and they remember you. So besides providing information, try to add some fun too.
Effective Insurance Marketing
Done correctly, Google Ads is the most effective and incredible ways of digital marketing. Google ads for insurance agents can help you to get your agency the right spot and as a result, drive in high quality traffic to your website. You cannot get success without the help of Google Ads as you can't convert your leads without Google Ads.
Campaign – you need to focus on the campaign on the ad types you are running, target market, products and services as well as your budget.
For instance, in case you are running ads for "life insurance", you would create individual campaigns for "term life insurance" or "final expense insurance" even after using the same ad network for both of them.
Ad Group –You create ad groups within campaigns depending upon a particular search intent you are looking for. For instance, if someone is searching for "best term life insurance" might have a different intent rather than a person searching "cheapest term life insurance" has a different intent. However, the result is the same for the two, the first focusing on quality while the second focuses on cost.
Keywords – when you have ad groups you will want to make additions of minimum 5-10 keywords to one another. You can keep everything relevant and use similar terms in your keywords, ads and landing pages. However, according to Google's suggestions, one cannot include more than 30 keywords in a single ad. Anyways, you can be better off even with a few bunches of keywords. You can have 10 keywords in a single ad group and then break it into a few groups.
Ads – for every ad group, you should have 2-3 ads. Keep the focus on the terms that can make your ad group unique from the others and seem distinct in terms of what you offer to your customers. You should keep testing and refine your ads to create ads different and unique from one another.
Keywords & ad groups Optimization- once you have collected some data in your campaigns, you should check and have a thorough lookup to see what is bringing you results and what are the costs incurred to produce these results. You can start seeing various patterns in terms of keywords and ad groups- which are giving lower results but are still costing you high. Eliminate the high costing keywords if they fail to produce results.
Keywords providing good results should be pulled out and you should create their own ad groups. In this way, you can expand your keywords and add in many variations to them as well as you can dive deeply into testing of ads against these keywords. Through the elimination of the loser ads, keywords or ad groups, you can make a quick and dramatic improvement to your results through refinement in your ads and cutting the losing ones. You can also conduct consistent testing of new ads and new keywords against the bets performers and find fresh ways to improve your ad performance.
Measurable Progress– Google Ads is measurable, unlike billboards. While billboards cannot provide you with any idea about the number of people seeing your ads or how many people converted as your customer due to the billboards, Google Ads can tell you all the information. You can get a real insight into your ads and know details about your campaign performances. This data helps you to take your business decisions as you will have the entire knowledge of which ads are working and what's not! Google ads help you to interpret all these data, with suggestions and recommendations and all this helps you to improve the campaign performance.
Adjustable Ads and Campaigns- you can easily identify opportunities to improve your ad campaigns through Google Ads. You can make adjustments to your campaigns depending on your preferences to stop wasting money on things that don't seem to work.
Again, Google Ads are much easier to manage compared to billboards. For example, if there are some spelling errors on the billboards, then it becomes tough to fix them quickly but in the case of Google ads, you can make instant changes quite simply and fast. But you should know how to make the data interpretation procedure and you should also be aware as to where you should bring in changes. Google ads can help you to monitor your marketing campaigns, get you a clear understanding of the data and take necessary actions wherever needed.
Scalable– be it small or big, your campaigns are scalable. You can raise your ad spends, if you can, to gain more success. If you are getting too many leads and want to lessen it, you can scale back to the previous point to get the number you have the capacity to handle with the number of employees you have at present.
Google ads can help you get a footing ground for growing your insurance agency.
Instant Results: Google Ads help you to attract instant and consistent traffic to your website to create long-term revenue returns. Google Ads can help insurance agents and brokers to ensure maximum results from your ad spend. This helps you to maximize your returns on investment (ROI).
Importance of Google Ads For Insurance Agents
Why Do you need the best management of Google Ads for insurance agents?
There are several reasons for it:
Insurance keywords are too competitive.
Time saving
Less efforts
Money saver
Avoid any pauses
1. Competitive nature of Insurance Keywords
Insurance keywords are one of the priciest keywords of Google Ads. You need to make a good strategy for ensuring maximum returns on your investment to capture potential website traffic that is likely to convert. Google Ads helps you to develop your quality scores, improve your specific targeting, and learn the use of negative keywords and get results for your ads. Google ads help to convert your traffic into potential leads.
Addition of negative keywords
You can have a tremendous loss of money on clicks that are simply a waste and have no buyer intention on the insurance sold by you. For instance, you are running ads on "best life insurance" but your ads are shown even if one searches for "best life insurance commissions". These searches might be from your competitor agency and they see your ad and deliberately click on it and you have to pay a certain amount of money. They click on your ads just to drain out your budget or to see what you are doing through ads to boost your sales, your ads and other information to keep an eye on you.
This needs to and can be avoided! Negative keywords should be added and set up in your campaigns with instructions that your ads would not be shown if these keywords are included in the search phrases. Some examples of negative keywords are phrases like
"Careers", "commissions" "jobs", "complaints", "claims", etc.
You can luckily find out which are the searches that drive traffic to your site and which are the wrong ones that are simply wasting your budget through the 'search terms report' in your Google Ads platform. Go to Google Ads, choose your campaign, click on "keywords", select "search terms" and you can easily pick out the bad or losing terms and add these as negative keywords to your campaign.
2. Save Time
Google Ads might consume a lot of time especially when you are a beginner in Google ads but if you are with an efficient agency, you can save a lot of time. The effectiveness and efficiency will deliver success via Google Ads for insurance agents and make your campaign a hit!
3. Effort
Google Ads demands efforts too when you are starting with Google Ads but a professional agency can help you lessen your efforts and focus on other important aspects of your insurance business.
4. Money
Running ads also require a lot of money but with an efficient Google Ads agency, you can save a lot of money and save your budget. Otherwise, your ad budget can get wasted via poor clicks and irrelevant users and bring you success regarding your Google ads campaigns and insurance website.
5. Avoid any pauses
You can avoid any sort of halts and pauses in your insurance business through your Google Ads campaign in spite of having other important projects. Keep the focus on your marketing success through Google Ads for insurance agents.
Conclusion
Paid advertising cannot be the only source of traffic coming to your website but it definitely doesn't deserve to be ditched out of the combination of various aspects behind the success of your insurance business. Your efforts cannot be filtered into a single ad type or bidding process. You can start small and then gradually you can work on it to improve.
You can consider different ad types and check which one is working the best for targeting your audience in the most effective way. Keep an eye on the other interesting alternatives as well. You might not succeed in ruling out some of your competitors in terms of budget, your main focus and quality of ads can be a saviour to you.
Google ads is definitely not a 'set it and forget it' thing and you need to continue updating your ads and creating new offers for your customers to remain in sync with your customer mindsets. You should give prime attention to each and every detail and this shall pay off in the long run.
The pay per click concept is simple- customers click on your ads and you pay for the clicks. But there lies a very fine line between a campaign producing steady flow of leads and a campaign that can make a hole in your pockets.
There are a lot of insurance agents who have tried their fate in pay per click to check whether their luck works in that. But it doesn't work in this way- one needs to be acquired with a bit of knowledge and success would lie there for all you insurance agents or brokers via Google Ads.
Through this guide, we help you with the Google Ads puzzle and solve the paid advertising mysteries to save from burning your pockets for the best Google Ads for insurance agents and brokers!
Still Confused how to do it?
Want the best Google Ads for insurance agents?
Join Us and enjoy the joyride!